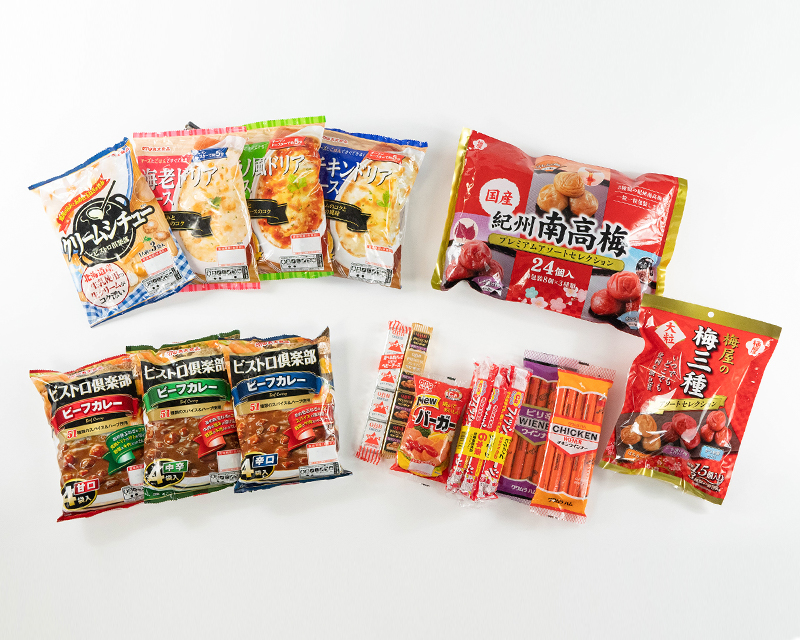 Outer packaging using roll film
We offer roll film for filling and heat-sealing products with a horizontal pillow type automatic packaging machine.
Applications
Exterior packaging of individually packaged foods
Protection of contents by double packaging
Support for small packs
Examples
Confectioneries
Exterior of pre-packaged food retort pouches and vacuum packaging
Exterior barrier and light shielding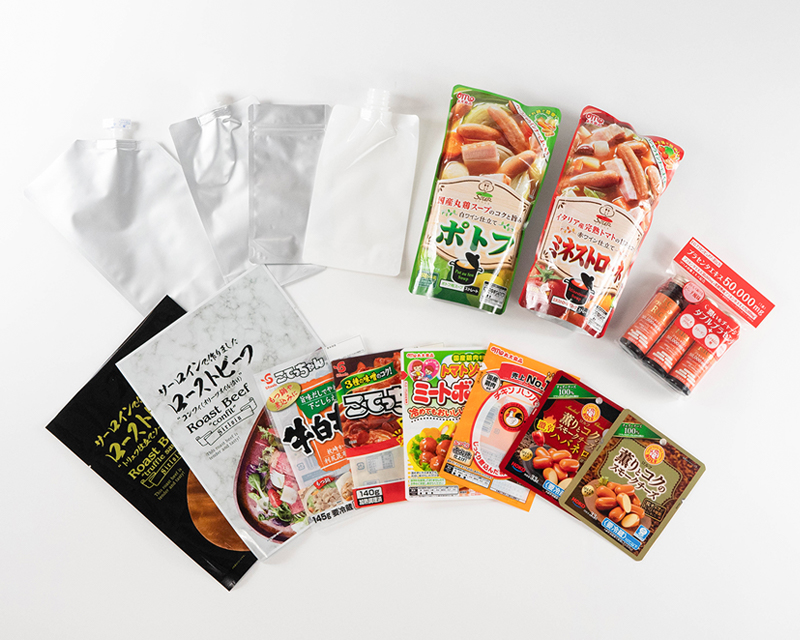 Packaging using various bag products
We provide pre-formed pouch products.We offer various types of pouches, such as three-side-seal pouches, fin seal pouches, stand-up pouches, resealable pouches, heat-seal pouches, and tube pouches.
Applications
Manual packaging
Automatic filling and packaging machines
Inner pouches for cases and containers
Examples
Three-side-seal pouches and fin seal pouches
Stand pouches and resealable pouches
Heat-sealed and header bags
Large-sized bags, tube bags, etc.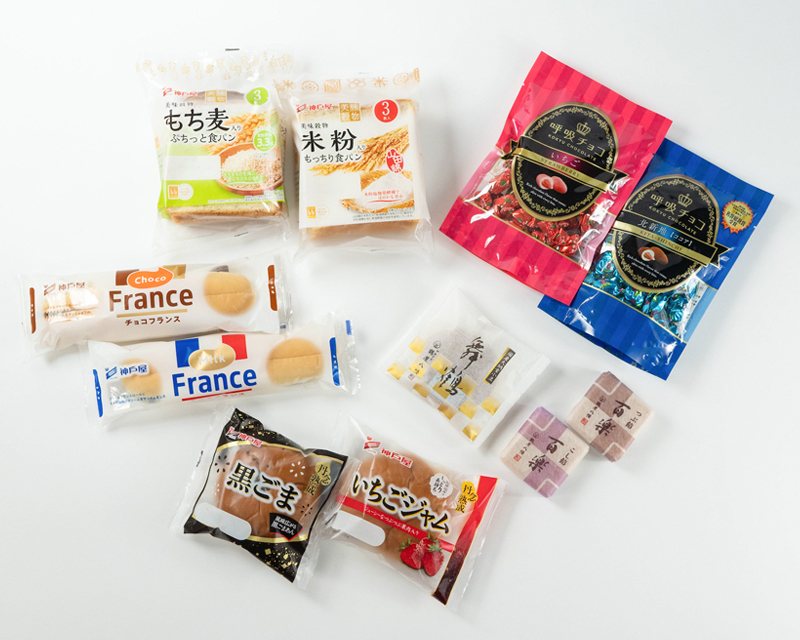 Room temperature food packaging
Food items distributed at room temperature can vary from perishables to non-perishables. We can propose packaging designs based on usage conditions that will meet your needs for moisture-proof property, oxygen barrier, etc.
Applications
Breads
Confectioneries
Dried foods, etc
Examples
Horizontal pillow packaging
Overwrapping packaging
Twist packaging
Various bagged products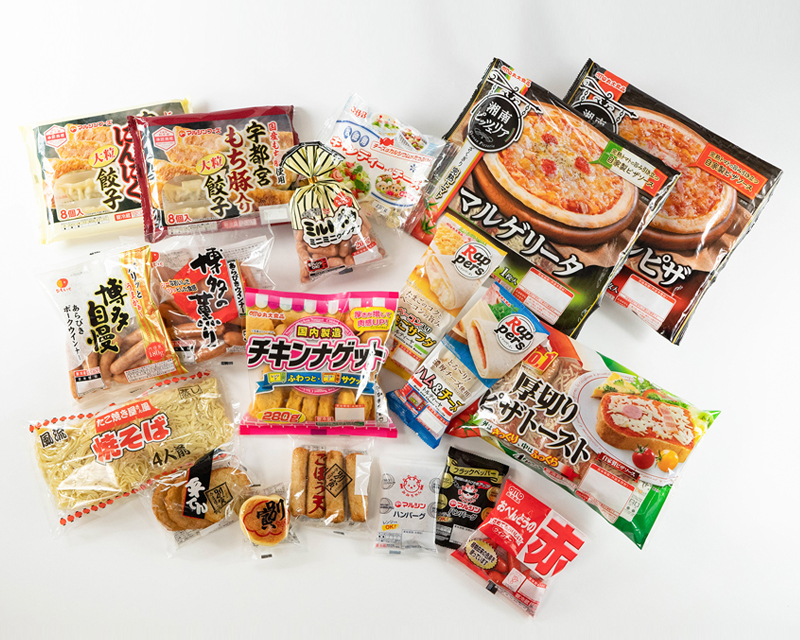 Chilled food packaging
We provide food manufacturers with packaging designs that take into account the strength of the packaging film and the protection of the product, in addition to other specifications, such as barrier properties for various contents.
Applications
Processed meats, sausages, noodles
Seafood products, dumplings and pizza
Ready meal, fresh foods
Examples
Vertical pillow packaging
Horizontal pillow packaging
Various bag products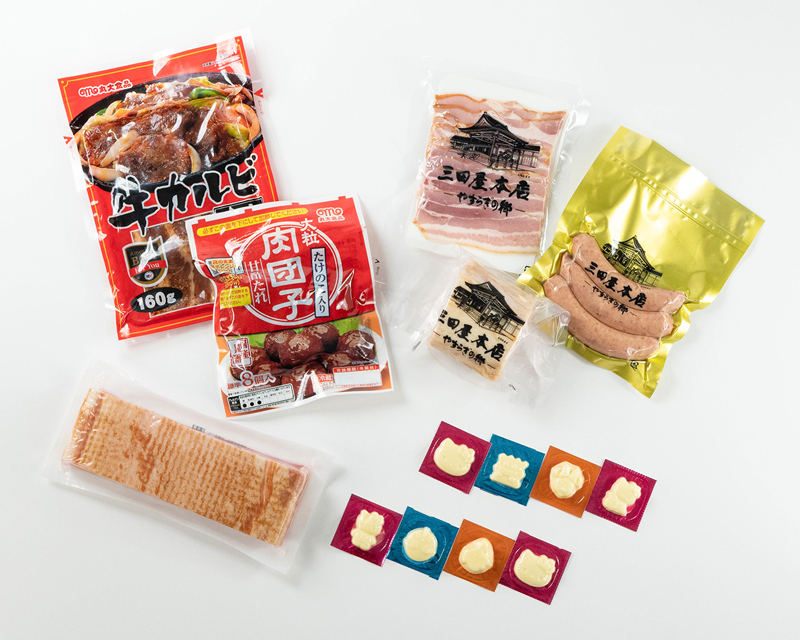 Vacuum packaging, drawing packaging
In addition to the selection of packaging materials that match the characteristics of the contents, we propose the best packaging design for the packaging system of the food manufacturer.
Applications
Processed meat products such as ham and roast pork
Cheeses, jellies, etc.
Seafood products, pickled vegetables, etc.
Examples
Vacuum packaging
Deep-drawing packaging
Container packaging
Tube products, various bag products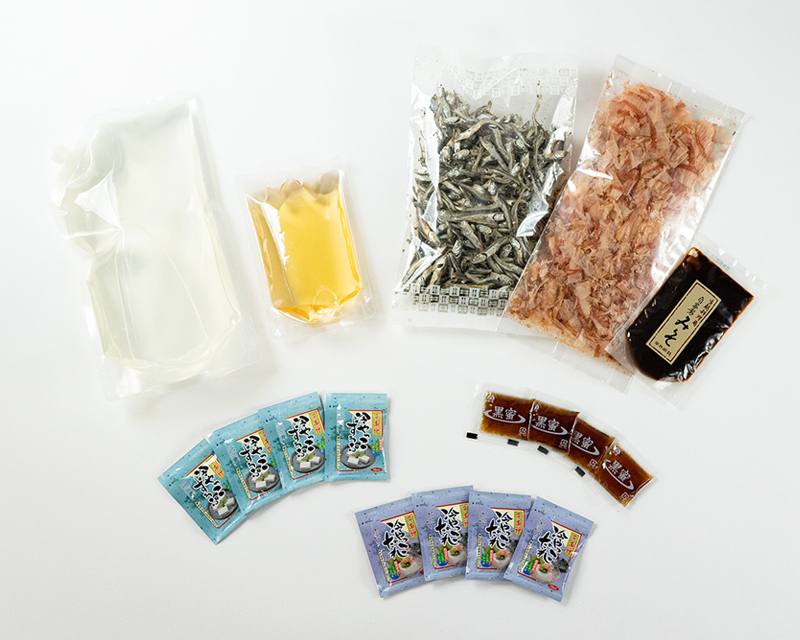 Seasonings, additives, and dry food packaging
For packaging a wide variety of seasonings and additives for home and professional use, we recommend a packaging plan that not only protects the contents, but also considers the usability of the product by the end user and the suitability for filling and packaging.
Applications
Liquid seasoning sachets
Seasonings for commercial use
Flour paste (ex. custard cream)
Powdered seasonings such as furikake (rice seasonings sprinkled on top of a dish)
Dried foods, dried salted foods
Examples
Liquid filling packaging
Release coating products
Bag-in-box
Various bag products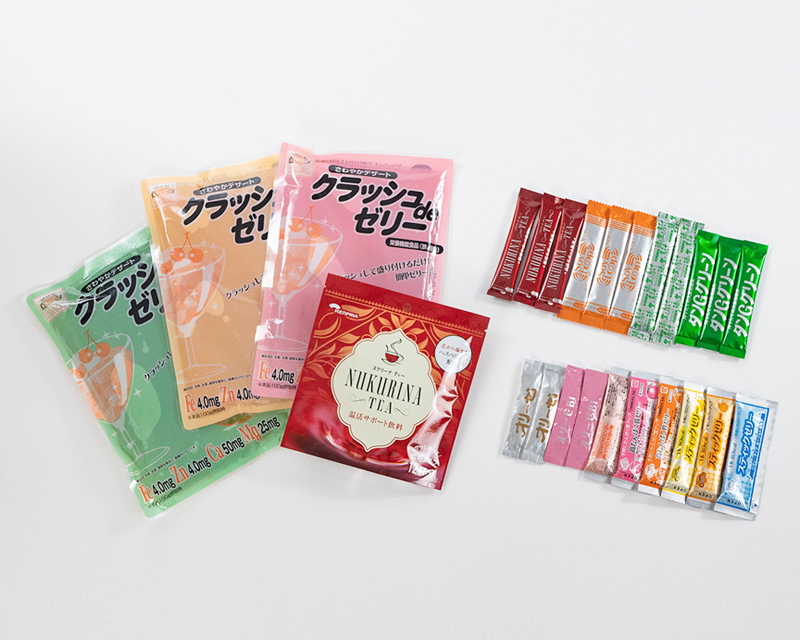 Health foods and nutritional supplements packaging
In recent years, the demand for packaging for dietary supplements has been on the rise. In addition to high performance barrier packaging, we also offer stick packaging with an essential easy-open function.
Applications
Granules, fine powders
Tablets, capsules
Liquids, jellies
Examples
Stick packaging (easy-open function)
Unit-dose package (Three-side-seal)
PTP
Various bag products