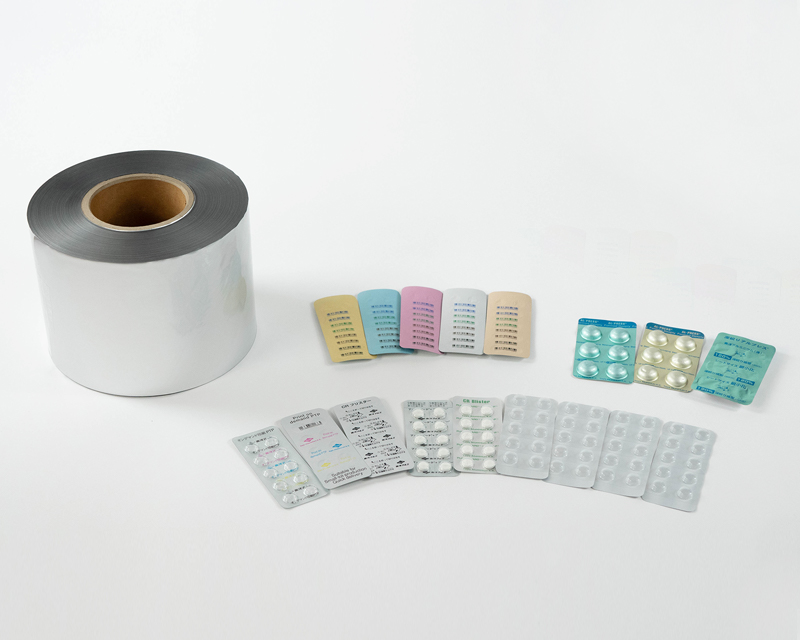 Aluminum foil and sheets for PTP
We offer aluminum foil and sheets for packaging tablets and capsules. (PTP: Press Through Pack)
Applications
Packaging of tablets and capsules
Examples
General PTP aluminum foil (multi-color printing available)
Child Resistant (CR) packaging
Double-sided aluminum (AL/AL)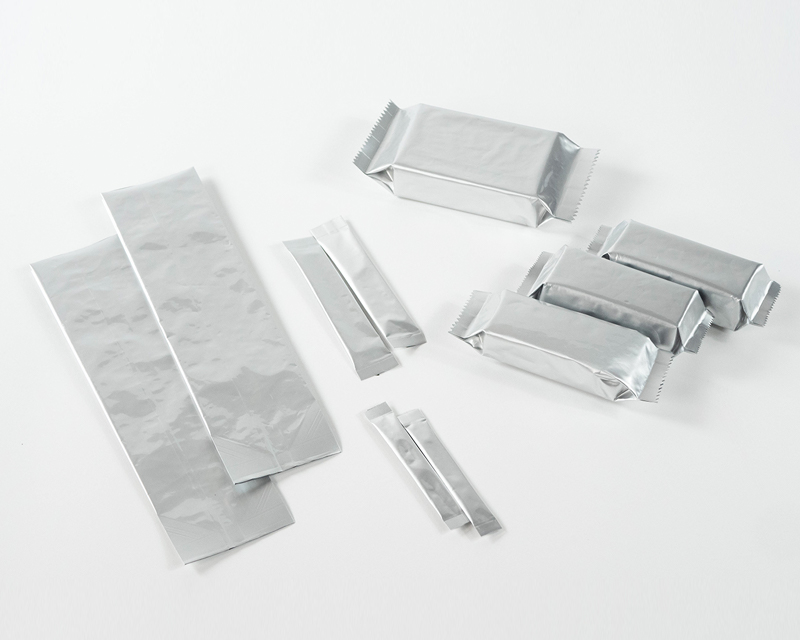 Film for pillow packaging
We offer single film, or we can laminate various films with aluminum foil and roll them up as rolled films.
Applications
Granule packaging
Integrated packaging
Secondary packaging
Examples
Stick pack
Transparent pillows
Aluminum pillows
Easy cut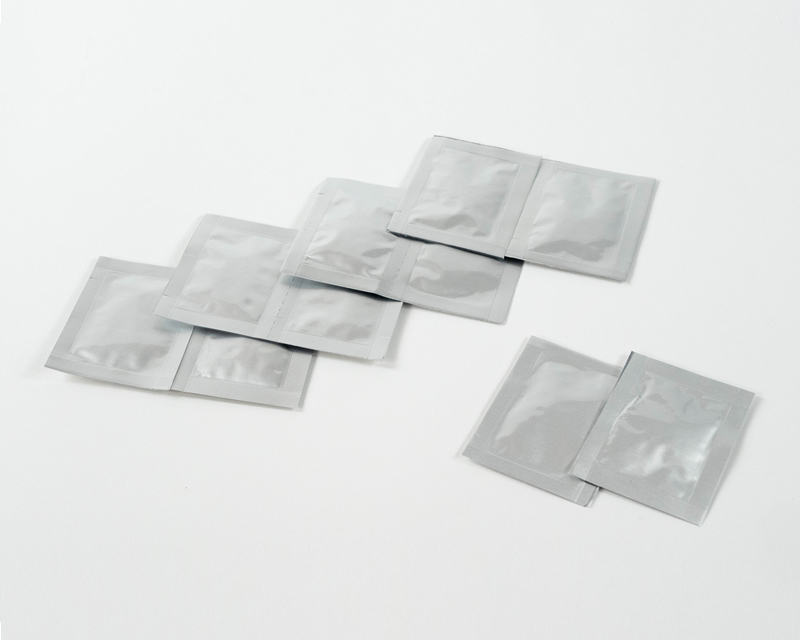 Unit-dose package film
We offer printed and laminated roll film for use in Unit-dose packaging.
Applications
Packaging of tablets and granules
Examples
Transparent unit-dose packaging
Aluminum unit-dose packaging
Strip unit-dose packaging
Paper, cellophane composition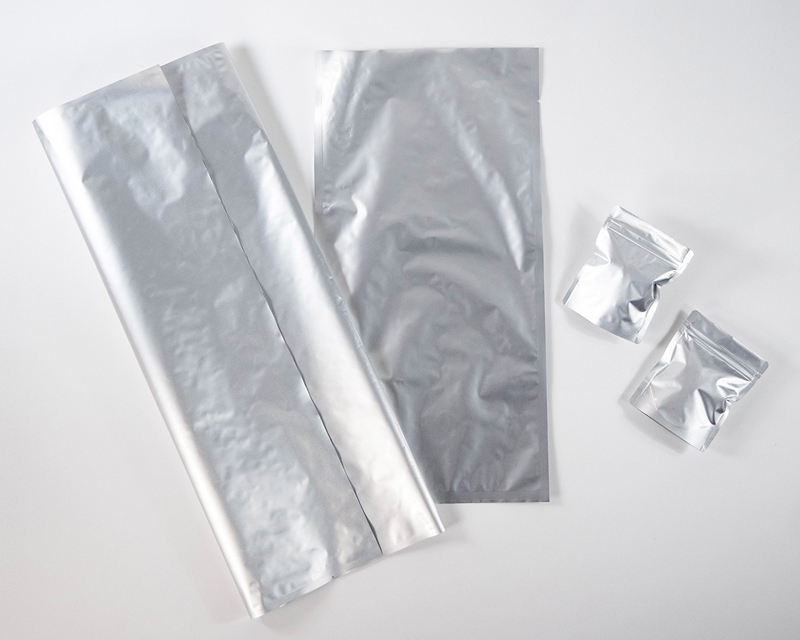 Other packaging materials
We also offer a variety of other packaging materials with different specifications and forms. We can provide consultation for gas barriers, moisture-proofing, low adsorption, etc.
Examples
Large three-side-seal bags
Gusset bag
Stand-up pouches
Resealable pouches
Aluminum bags, PE bags (clean bag)
Sterile bags
Syringe Trays